About Us
At Anna Barbers approach is to keep services simple, providing quality cuts and hair care to our customers. All our barbers and stylists have extensive experience in the field. Man, Woman, and Children are always welcome. Walk-in Service is welcome during regular business hours. Same-day reservations are fine. Give us a call as early as 30 minutes prior to your appointment. We can reserve a time for your favorite stylist and barber for the same day.
To our valued customers
We would like to thank you for your continued business all these years. We are pleased to announce Ellen Schwartz to Anna's Barbershop. She brings 27 years experience in mens grooming as a master barber and stylist. Offering an array of services, including grey blending, razor cuts, beard trim, straight razor shaves on the neck and side burns, ending with a hot towel. Offering traditional clipper cutting finish, and the latest techniques by American Crew and Paul Mitchell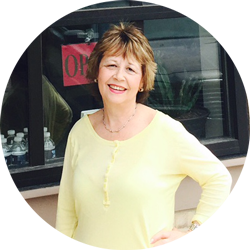 Anna Rybak
Owner and Master Barber of Anna's Barbershop
She brings over 25 years of experience in mens grooming. Anna purchased the barbershop from previous owner Joe 12 years ago. Anna offers traditional clipper cutting, along with the most recent trends happening today. She is consistent and offer professionalism to all her clients. All her clients love her, and always coming back to her, knowing she will continue offering them perfect haircut. She is a true old school barber that we love, offering the traditional hot lather shave on the neck after every haircut.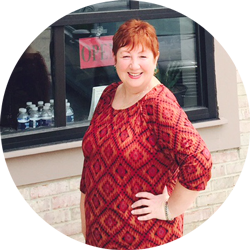 Lena Starobinsky
Hairstylist and Master Barber
Hairstylist and Master Barber for 28 years. Lena offers an array of services, including specializing in woman color, highlighting, and perms. Also mens hair dressing services available. She previously owned a salon in Royal Oak called Lena's Hair Salon, and has been with Anna's Barbers for 8 years.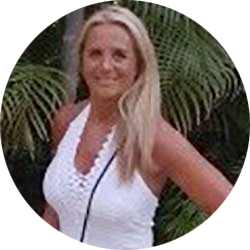 Terrie Wright-Smith
Stylist and Master Barber
Terrie has been a barber in West Bloomfield for 33 years, previously owning Walnut Lake Barbers. She specializes in all aspects of men's grooming and has been with Anna's Barbershop for the last 2 years.
Anna did an awesome job! Very fast service, a sweet heart, and one heck of a great haircut!
I've been coming to Anna's Barbers for 20 years now. They have a warm, friendly atmosphere. I get a great haircut at the right price. — I'm not even tempted to go to one of those franchised barbershops in the malls where you get a cheapo haircut from a graduate fresh out of barber school. Likewise I don't need a salon "experience" for the exact same haircut at more than double the price. Anna's Barbers has just what I want and I'm sticking with Anna!
Anna did an awesome job! A really great, really fast, very affordable haircut. I will most definitely be back to see that sweet woman and to get my next cut and certainly many more after that!